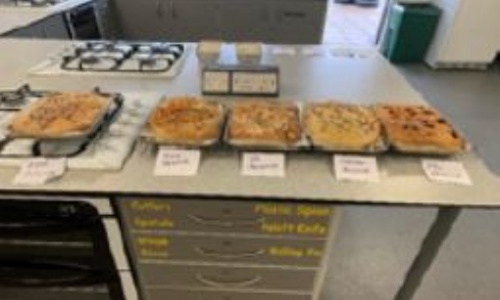 Over the course of the last 7 weeks the Year 10 pupils in the Alternative Provision have been working with Career Seekers Direct completing a programme called "Toolkit for Life", which has helped them gain knowledge and get first hand experience with many life skills.

The sessions have been created to help the pupils plan, create designs, identify resources, tools and equipment, research ingredients and materials and how to work to a budget.

We have looked at how to work safely before attempting tasks, how to reduce risk, how to keep clean during the time spent working and how to overcome hurdles with problem solving solutions.
These sessions have provided the opportunity for the pupils to understand and practice the following skills:
team working
problem solving
listening to others
following instructions
communicating
coaching
leadership
organising
supporting
timekeeping.
They have baked cakes, built bird boxes, baked bread, made pizzas and built bat boxes.