2023 - 2024 Uniform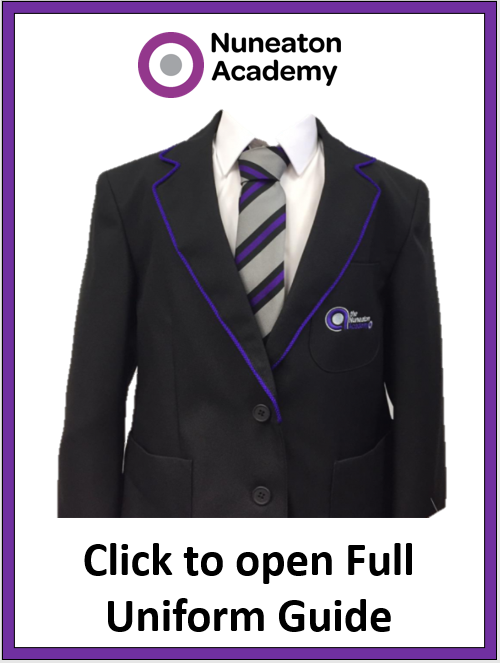 ---
Download full Uniform booklet here: Uniform Booklet 2023.24
PE Lesson Expectations
• All jewellery including watches and fit bits must be removed
• Hair must be tied back when participating in all PE lessons
• Clean and appropriate kit will be available on loan from the PE Department. Pupils will have to borrow this if they have forgotten their kit. Not having kit is not a reason to not participate in lesson/learning.
• In adverse weather, if the lesson can continue as planned outside, then the PE staff will allow pupils to wear plain black / navy layers under their PE top
Pupils excused from PE
• If pupils are excused (medical note from a GP or medical card issued by the Pupil Support Manager) from taking part in PE lessons they must still bring their kit to change into so they can referee, coach or take part in some other way that allows the pupils to learn and make progress within the lesson.
If the reason for not participating is a 'one-off', pupils must bring in a note signed by parent/carer to Reception on the morning of the day they have PE.
Reception will then inform the member of staff and the Pupil Support Manager (parents/carers can also contact Reception by phone to advise of this information before 8.30a.m.)
The Academy Behaviour Policy will be enforced should any pupil not follow these basic expectations.