The Governing Body contact details are as follows:
Ann Melville, Chair
Rachel Marshall, MAT Company Secretary
The Midland Academies Trust
North Warwickshire and Hinckley College
Hinckley Road
Nuneaton
CV11 6BH
E: rachel.marshall@nwhc.ac.uk T: 024 7624 3333
The Midland Academies Trust Website: http://www.midlandacademiestrust.co.uk/
Follow the link below for more information on our Trust annual reports and accounts:
https://www.midlandat.co.uk/annual-report-financial-statements-and-policies
Ann Melville (Chair)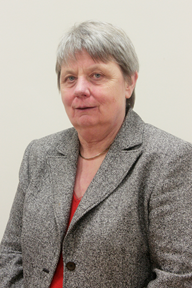 I am now retired but was Assistant Executive Director of Children's Services in Liverpool. Prior to that post I worked in several different posts in community education including Head of Community Education in Tameside. I have been involved in the Midland Academies Trust since it was established. I am a Governor of a primary school in Leicestershire. I am also Vice Chair of Citizens Advice Leicestershire.
I have maintained an interest in policy developments within Education. I am committed to promoting equality and diversity in all the organisations I have worked or volunteered in, and have experience in the delivery of diversity and equality training.
When I retired I moved down to Leicestershire to be closer to my family.
Kate Adair
Kate was Chair of the Heath Lane Academy LGB/RAB for two years after it opened in August 2016 and had previously been a governor at William Bradford Academy for four years.
Kate has a background in Human Resources predominantly within the oil industry and subsequently combined general HR consultancy with Career Transition Management consultancy.
Kate joined the Heath Lane Academy RAB to participate in the development of Heath Lane Academy and The Nuneaton Academy, ensuring ongoing improvements in student outcomes particularly for key groups such as Disadvantaged/PP and students with SEND as well as the most able students. She is keen to see that all students are given every opportunity to gain the qualifications and skills they need to follow their chosen career path.
Kate has experience in providing both effective support and challenge to the academies' leadership teams, with specific skills in performance management and data monitoring. She is currently the link RAB Member for students with SEND.
Her interests include Zumba, English Heritage and history.
Kevin Daly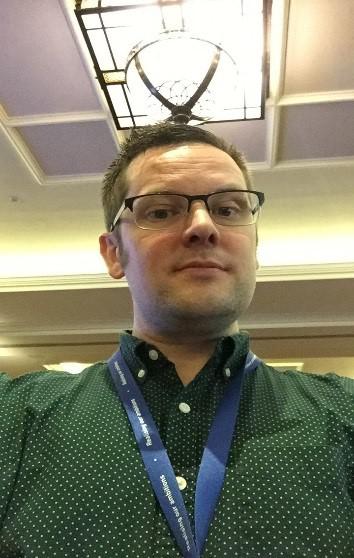 Kevin was appointed to the Raising Achievement Board in November 2018.
Kevin has 15 years of banking and data experience including commercial contracting and stakeholder management and sales experience.
Kevin joined the Raising Achievement Board to give something back to the community and to participate in shaping opportunities for the future generation. He is hoping to bring a fresh view to the challenges and opportunities facing the Academies, along with enthusiasm and a desire to make things better.
In his spare time he is interested in sports in general and particularly tennis and motorsport.
Grace Charles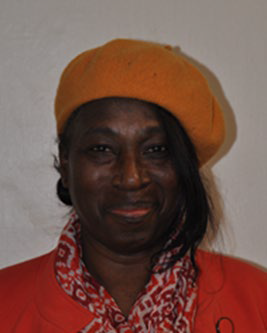 Grace has been a member of the LGB since September 2013.She is a past pupil at the school and has also been a Governor at New College Nottingham.
Grace has a wide range of experience of chairing and being a member of Boards and Committees. In her professional life she chairs boards which involves managing the Board and monitoring, evaluating and improving performance.
She joined the RAB to use the skills and experience that she has learnt in her personal and professional life to give something back to her old school. Education is very important and Grace believes that schools play a vital role in raising aspirations of children and wants to be a part of helping our children to be the best that they can be.
Grace is heavily involved in working with the young people within her church community i.e running summer schools.
Wendy Martin
Wendy was appointed to the Heath Lane Academy Raising Achievement Board in August 2016. She was a solicitor and was the Chair of the Leicester Early Help Review Panel for 4 years.
Wendy has been a Governor for 30 years, she was the chair of governors for Keyham Lodge Special School and is the Chair of Dovelands Primary School.
Wendy wanted to join the Raising Achievement Board because of her involvement in school amalgamation and her experience in the problems that can arise. She has had experience of dealing with a wide range of issues including staff grievances, disciplinary matters, complaints, Ofsted inspections, finance appointments, negotiations, community relations, partner involvement and working with unions. She has also had governor responsibility for special needs students.
Amy Morris (Hartshill Academy Parent)
Amy was born in Nuneaton and has lived locally in Hinckley, Barwell and Hartshill.
She completed a Contemporary Arts BA (Hons) degree at the Manchester Metropolitan University in 2003 and made a career in Dance and drama teaching on a freelance basis within the Midlands.
During that time she also worked at Battling Brook primary School in Hinckley as a HLTA, gaining the qualification from Northampton University.
After her 3 children were born, Amy had a career change and now works from home dealing in antiques, vintage and retro items. She strongly believes in high expectations for our local children and strive to support the Midland Academies Trust in delivering this to the next generation.
Tracy Watts
Tracy joined the Heath Lane Academy Raising Achievement Board in August 2016, having previously been a Governor at the William Bradford Academy.
Tracy is employed by a banking firm in cyber intelligence and brings her financial knowledge and knowledge of balanced scorecards, performance management, business skills and leadership. Her employer encourages community work and she wanted to give
something back to the place she grew up in.
Tracy was in the first cohort for what was then called the Earl Shilton Community College.
Tracy wants to share her skills which include the ability to look at data from a non-educational perspective, Challenge, cyber knowledge for E-safety and the experience of a parent who had both a perfect child and a naughty child!
Her hobbies include gardening and visiting the theatre.
Nick Hudson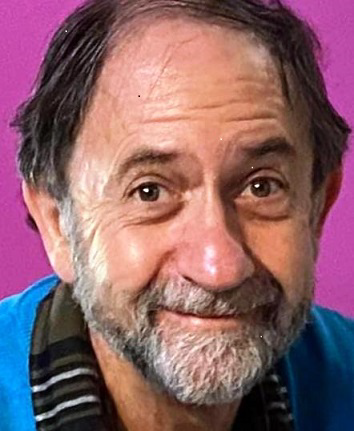 No direct experience on school governing bodies but former exam board chairman of the National Council for the Training of Journalists at De Montfort University, Leicester and Nottingham Trent Uni.
Also held previous voluntary posts as a youth club leader, chairman
of Midland cricket and hockey clubs and director on a publishing group board.
My own educational background left me totally committed to the belief that schooling is not only the happiest period of our lives but also the most crucial in needing to attain the best possible grounding for adulthood and the employment market.
I believe that I have much to contribute as a foster parent who sees and experiences at first hand, every day of the week, how a school and its staff strive to make learning desirable (when it has to be essential) and pupils feel inclusive in what is often seen as a hostile environment to looked-after children.
Music of all genres, from rock and pop through to being a relief church organist in Nuneaton.
A wide breadth of sporting interest from an armchair Manchester United fan (who isn't?) to watching Test and limited-overs cricket (former Derbyshire League captain) and helping develop youngsters to enjoy hockey, a sport I have played for more than 50 years.
Slimming World devotee.
Finally, having lived and worked in three countries abroad as well as Wales and Scotland, visiting as many parts of the globe as possible.
Viv Cruickshank
Viv is now an independent business services consultant who was previously the CEO of a specialist recruitment and consultancy business with previous senior leadership experience in logistics at BSKYB. Viv was appointed to the RAB by the MAT Board.
Viv has worked with FE Colleges and Primary/secondary schools, recruiting teachers, leaders and senior executives, which has given her a crucial insight into the needs, requirements and also the dedication involved across the education sector.
Viv is an avid and enthusiastic supporter of education and am passionate about helping young people to succeed at whatever they do and wants to play a part as a parent assisting her son and the school achieve and exceed the aspirations that they have for their students. Viv is an experienced, insightful business leader who has worked within the further education sector for over 10 years. She hopes to bring those skills along with fresh drive and enthusiasm to the RAB. Her expertise is in Change management and continuous positive improvements.
Viv is a keen cook and baker, she also enjoys badminton and clay pigeon shooting.
Zoe Morgan - TNA Parent Member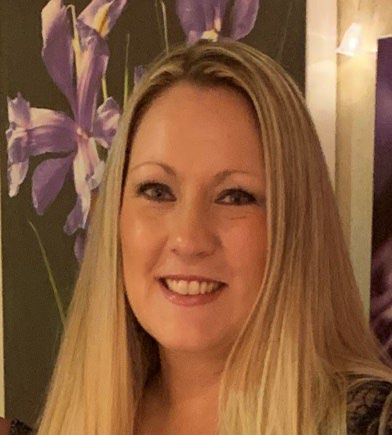 I was appointed to the Raising Achievement Board in March 2022.
I am a qualified social worker with 20 years of experience. In that time I have worked in children and families safeguarding practice for 3 separate Local Authority's and one government agency. I am currently a Head of Service for Help, Protection and Support in Walsall. As such I oversee all services in relation to the Multi Agency Safeguarding Hub (MASH), Services to Children and Young People with Disabilities, Edge of Care services and our work exploitation and Missing Team.
I have not had any direct experience of working on any school
governing body but have worked alongside schools and access and inclusion teams within LA's as part of my work in children's social care.
I am currently involved in Walsall's SEND inspection preparation and am leading on a piece of work devising a policy and practice guide for children with disabilities and SEND to prepare for adulthood. As part of this work I regularly liaise with schools and governing bodies and present to forums such as our Local Area Improvement Board, Corporate Parenting Board and Overview and Scrutiny which is chaired by elected members.
I have a keen interest in my children's education and my local community. I am a local resident in the area and know a number of parents and their children that attend the Nuneaton Academy. I felt that my skills and attributes would be beneficial to the role.
As both a parent and as a professional, I feel that I am able to provide a good overview of what it requires to ensure our children achieve. I have an understanding of what 'good' should look like having been involved in a number of Ofsted inspections over the past few years. More recently, as a senior leader in Walsall, I am proud to have been part of the leadership team rated as 'Good' for our children's services and now sit as a member of our SEND Local Area Improvement Board in preparation for our forthcoming SEND inspection.
I have been involved in local government childrens service delivery for over 20 years, with the past 3 years as a senior leader. In that time, as a qualified and registered Social Worker, I have worked in various safeguarding roles for 4 separate midlands Local Authorities/Government agencies.
Currently in my role as a Head of Service, I am responsible for our Multi Agency Safeguarding Hub, our services to children with disabilities, those at risk of coming into care and our Exploitation Team. These service areas cover a vast range of help and support from a multi agency perspective and involves close working arrangements with Police, Health and Education.
I am also currently involved in a research programme with the What Works Centre for Children's Social Care. This pilot programme provides DSL's in a randomly selected number of schools with qualified social work supervision in an attempt to minimise safeguarding referrals into local MASH's. This is a pilot that started in September 2021 and will run for this academic year.
My main hobby is travelling as I love to explore new places and experience different cultures. This has taken me to a number of countries including Central America, Canada, Egypt, Caribbean, the Far East and even Iceland!
I own dogs and am the mother of 4 (although 2 are now adults) so I am kept very busy as I love to spend time with them when we are all together. I love the outdoors and am at my happiest when the sun is shining and I can enjoy a nice
walk or a bit of gardening.
I am a keen reader and have a passion for hearing live music with several concerts and shows already booked in for this year. I have been known to enjoy singing a song or two when the mood takes me!